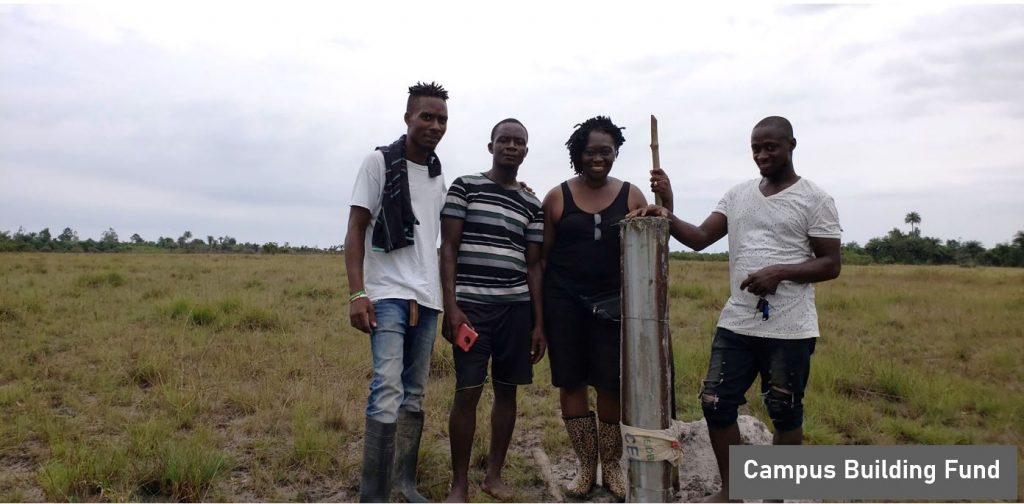 Phase Two:
Master Plan: Capital Campaign Land & Building Fund Drive $300,000.00
We approached the developer March 2017 to begin renegotiating for a new land from Phase One. At that time, the team agreed that since the contract was broken  and not on MHA terms; we were allowed to be given the opportunity to look at other locations for land for the campus. MHA public land donations for 2012-2018,  Land Fund Drive Records totaled $22,630. 00 at the time of the renegotiation talks, one year later. MHA acknowledged at that point, we were still far away from our Capital Campaign fundraising original goal of  $300,000.00 for the initial land purchase in Phase One.
April 2018 a land was identified as a possible future location for MHA Center in Liberia. A final conclusion was drawn to engage ten (10) acres of the available land for the Center.  However, we would keep the same terms as with the original contract agreement for the land; since more land was not available to purchase, with our new goal of $30,000.00. Surveying of the land was done May 2018. A good faith bargain allowed MHA to process the deed when signed by the owners. This will allow MHA to probate the deed and take ownership of the land legally. Importantly, we have to continue payment for balance owed $7,370.00.
We trust that we can count on you to make a difference in the life of an intellectually disabled individual in West Africa. The drive's estimated cost of $30,000.00 covers the land, probate deed and surveying.  The $270,000.00 will go towards our Building Fund Drive Capital Campaign including clearing and securing the property location.
Thank you for your support!
My Heart's Appeal Campus Concept… (Click pictures below for rendering explanations)
Phase One:
Master Plan: Capital Campaign Land Purchase $300,000.00
We wanted to be able to raise $300,000.00 as soon as we were able calculating $3000.00 per acre, which would cover the land, cornerstone, probate deed, surveying, clearing, and securing the property location. However, because of the Ebola Epidemic in the country 2014 – 2015 and the need for open land; our land under contract was given to the Government for public use.
THE CAMPUS WAS TO BE CONSTRUCTED ON ABOUT 100 ACRES OF LAND WITH AGRICULTURAL ADVANTAGE.
WE HAD SECURED AN AREA JULY 2012 AS A POSSIBLE PROPOSED SITE FOR THE CAMPUS.
THE SITE WAS LOCATED AT GIAH'S TOWN, MARSHALL TERRITORY IN LOWER MARGIBI COUNTY, REPUBLIC OF LIBERIA.
WE STILL HAD TO SECURE FUNDING TO PURCHASE THE LAND (HIGH PRIORITY)
RESEARCH AND PROPER DOCUMENTATION HAD BEEN REVIEWED AND RECEIVED TO AUTHENTICATE THE LEGITIMACY OF THE LAND.
All contributions to MHA are tax deductible.