The goal of My Heart's Appeal, Inc. is to collaborate with other individuals and corporate organizations to provide the basic training and vocational needs of millions of intellectual disabled individuals in West Africa who have been deprived an opportunity to be educated.  The large society could benefit if the God-given talents and special gifts of these intellectual disabled individuals were not neglected.
Dale Rogers Training Center
2501 N Utah Avenue
Oklahoma City, Oklahoma 73107
Down Syndrome International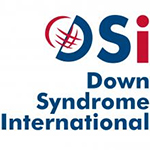 Langdon Down Centre
2A Langdon Park
Teddington Middlesex TW11 9PS United Kingdom
Hannah's Promise-Respite Care
Church of the Servant
14343 N. MacArthur Blvd
Oklahoma City, Oklahoma 73142


P. O. Box 10-9012
1000 Monrovia 10, Liberia
West Africa
Ministry Of Youth & Sports

P. O. Box 10-
1000 Monrovia 10, Liberia
West Africa
National Down Syndrome Society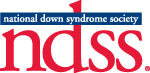 666 Broadway, 8th Floor
New York, New York 10012
Oriental Lodge # 1 A.F. & A. M.
The Grand Masonic Temple
West Benson Street
1000 Monrovia, 10-Liberia
St. Andrew Lutheran Church
P. O. Box 10-1046
Gaye town, Old Road
1000 Monrovia, 10-Liberia
P. O. Box AN 19058
Accra-North, Ghana, West Africa
www.futureleadersgroup.org