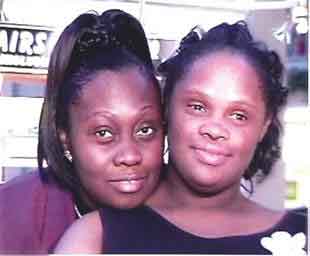 Lovetie Major's sister, Titema, was born with Down syndrome. In much of the world, that would be at least one strike against her. But in Liberia, where Lovetie and Titema live, it was a virtual strikeout. The opportunities—educational, vocational, emotional—for intellectually disabled children there are scarce. Even mildly or moderately intellectually disabled children are denied classroom learning.
Lovetie Major wanted to help her sister. In fact, she promised her sister that she would help her.
And she did. She began teaching her one-on-one, and Titema began to learn and to feel better about herself. But after awhile, Lovetie realized that she herself needed to know more: How could she best help her sister? How could she gain the knowledge in order to do that?
Lovetie Major was determined. In 1993, she went to the U.S. and started getting an education about people with intellectual needs, earning a Master's degree in special education. Her efforts soon expanded from seeing to her sister's well-being to seeing to the well-being of other intellectually disabled people.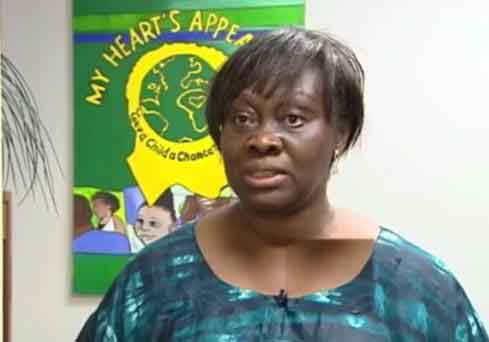 Back in Liberia, Major founded My Heart's Appeal. From that point on, Major has devoted all her time, energy, and what little money she had to the organization, whose philosophy may properly be summed up by this statement: "If education is the gateway to all human and social development, then no society should preclude any of its citizenry from being educated, but make provision for proper education, training, and integration of such individual in the larger society."
Through My Heart's Appeal, Major works to give intellectually disabled people in Liberia opportunities to learn, to train, to work, and to contribute to their society. She provides training programs, educates the public, and funds the purchase of equipment, materials, and services for the intellectually disabled. Some of the programs she plans to implement include vocational training, school-work transition, supported employment, a literacy clinic, and a respite center that allows parents to spend a Saturday afternoon by themselves while their disabled children (and siblings) are in day care.
Currently, the organization is seeking funding to build a future 10-acre campus devoted exclusively to the care and training of intellectually disabled Liberians; of which they have now secured 7 acres. However, options are being considered to begin a pilot phase in the newly built facility recently constructed on a half a lot of land; as soon as they secure partnership with foundations or other like-minded organization/s .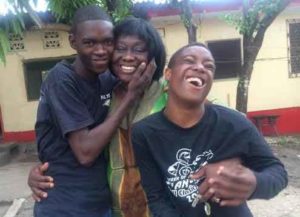 Major has documented her struggles in a film, "A Chance to Learn," and in 2013 she authored A Sibling's Vow. She remains committed to what she promised her sister decades ago. Of course, now Major's efforts have blossomed into a formal movement, benefiting more people than she could possibly have imagined.
"It is my prayer," she has said, "that every intellectually disabled individual be given a chance to learn and be productive. This is my heart's appeal."